Not only do these islands provide both relaxing and exhilarating activities, but the opportunity to experience fascinating diversity in Turks and Caicos topography.
There are actually over 100 islands, cays and islets in the Turks and Caicos, each one offering a different type of landscape.  The six inhabited islands are Providenciales, North and Middle Caicos, South Caicos, Grand Turk and Salt Cay; the uninhabited ones are West Caicos and East Caicos.
Highlights of Turks and Caicos Topography
The Turks and Caicos Islands sit on an underwater plateau which is primarily limestone and rises about 10,000 feet up from the Atlantic Ocean sea floor. There are some higher spots like Blue Hill on Providenciales and Flamingo Hill on East Caicos, each with a height of 156 feet (48 meters), but for the most part, the islands have a low land elevation.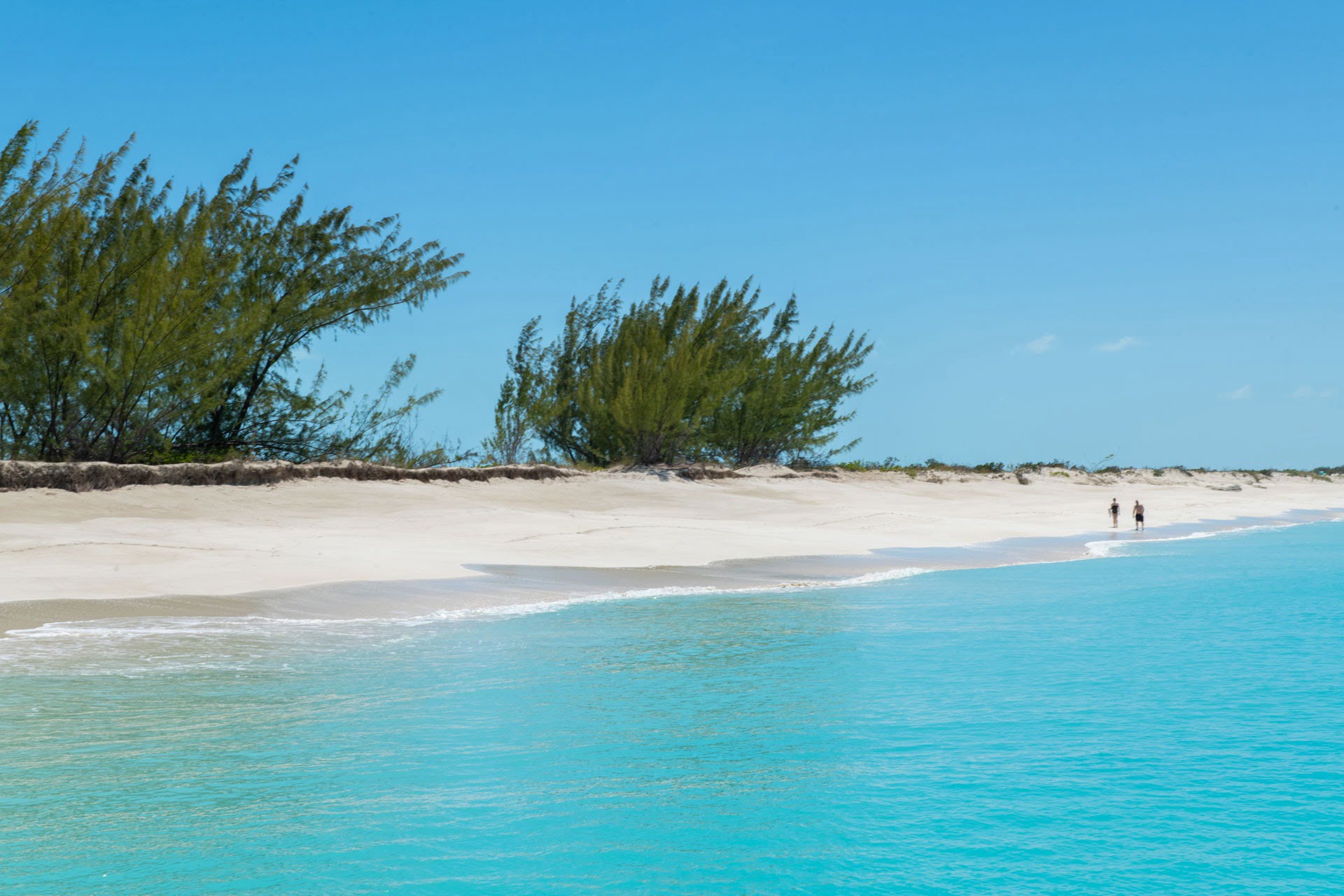 The islands are also home to significant below ground features. Middle Caicos is home to one of the largest cave systems in the Caribbean, the Conch Bar Cave System, featuring stalactites and stalagmites, lagoons and unique cave flora and fauna.
Experience Turks and Caicos Topography on Crossing Place Trail
What is most unique about the mangrove?
Is it (a) its name (b) how it grows (c) its prevalence in the world or (d) its ability to tolerate salt water?
(d) Its ability to tolerate salt water. Unlike other trees, mangroves can live near or even in salty water. Some species can filter it out as it enters their roots, others excrete the salt and some concentrate the salt in older bark.
Turks and Caicos topography ranges from stretches of super soft sand like Grace Bay Beach on Providenciales to jagged limestone called ironshore such as that found along West Caicos' western side.  Visitors can see mangrove wetlands boasting a variety of interesting wildlife, natural salt flats like Frenchman's Creek Nature Reserve and thick thatch palm forest on Middle Caicos.
The Crossing Place Trail was once the main link between Middle Cacios and North Caicos, and in the late 1990s was refurbished after remaining unused for many years. Visitors can experience the fascinating diversity in Turks and Caicos topography on this trail which begins near Conch Bar Village and which covers limestone cliffs, beaches, cave formations, and even a blow hole. Visitors will experience changes in terrain throughout the trail, from walking on packed dirt paths, traversing swampy grounds and navigating rocky trails.
Providenciales' Floating Sand Beach
What name is given to the interesting illusion at Half Moon Bay?
Is it (a) Moon Mirage, (b) Floating Sand, or (c) Sunset Glow?
(b) Floating sand – Half Moon Bay, located between Water Cay and Little Water Cay, is the site of an interesting event that typically takes place during an incoming tide on a windless day. As the water rises, the sand particles which are porous float. This is due to air bubbles which have attached to the sand.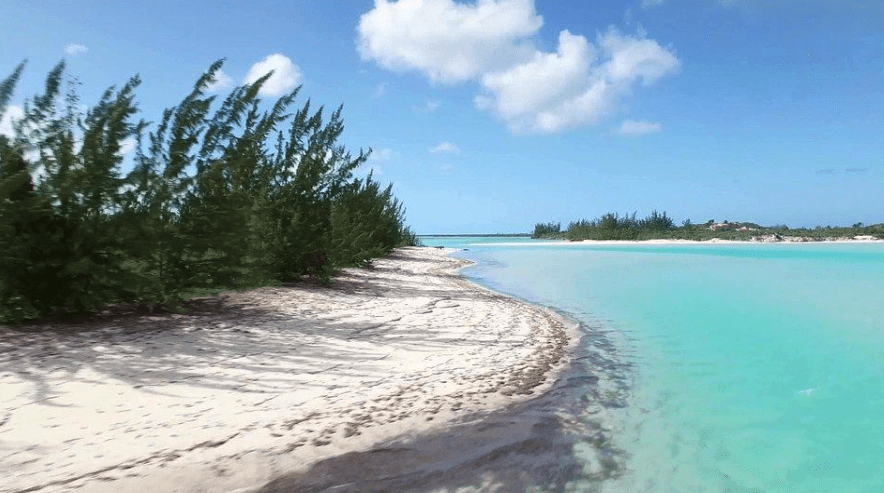 Rock Formations, Sinkholes and Spectacular Scenery
The fascinating diversity in Turks and Caicos topography can be experienced in many sites. One site in North Caicos offers the unique opportunity to see a tropical blue hole. Cottage Pond is a submerged sinkhole situated off Sandy Point Road. The interesting landmark measuring 150 feet in diameter and 250 feet deep is the result of the dissolution of limestone over time.
Island sand and rock formations, waterways and vegetation in fact offer some spectacular scenery to visitors. Local boating operators like Caicos Dream Tours can whisk guests away to some of these delightful destinations on full or half day private excursions. Water Cay, a lovely white sand beach against limestone cliffs, and adjacent beautiful Pine Cay are great examples.
Travelers might seek the sun and surf when they choose a vacation to Providenciales, but the fascinating diversity in Turks and Caicos topography offers additional opportunities for memorable vacation experiences.
Read More