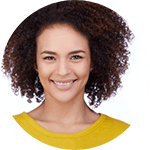 "Lots to do, lots to see, great value!!"
"Kwee and Likky were wonderful co-captains. They made everyone feel very comfortable for the whole trip. Lots of food and beverages the whole trip!"
Read More...
Memorable and Professional
Customizable boat tours and excursions.
Caicos Dream Tours offers half and full-day Turks and Caicos boat tours tailored to make your experience amazing. Choose from snorkeling, fishing and private charter excursions which all allow you to experience the mesmerizing beauty around the islands and below the clear blue waters.
Our professional crews and staff have one goal and that is to make your time with us a once in a lifetime experience! Our Turks and Caicos tours are designed to make your island experience flawless. As one of the highest rated excursion companies in Turks and Caicos, we take your experience very personally. After all, you are on vacation and deserve nothing less. You can expect a fun and friendly crew, beverages, food, and much more depending on which excursion you choose!
Excursions in Turks and Caicos are picturesque, as these islands are home to some of the world's most gorgeous scenery! We are known for our incredible white, peach, and pink beaches surrounding the island. Much of the island is encircled by barrier reefs which are some of the most popular snorkeling destinations on the planet.
The islands are also home to a huge selection of animal life. Dolphins, Turtles, Iguanas, Stingrays, and many amazing fish species. We're sure you'll see many of these while enjoying the warm, clear waters during your excursion!