Turks and Caicos Outdoor Dining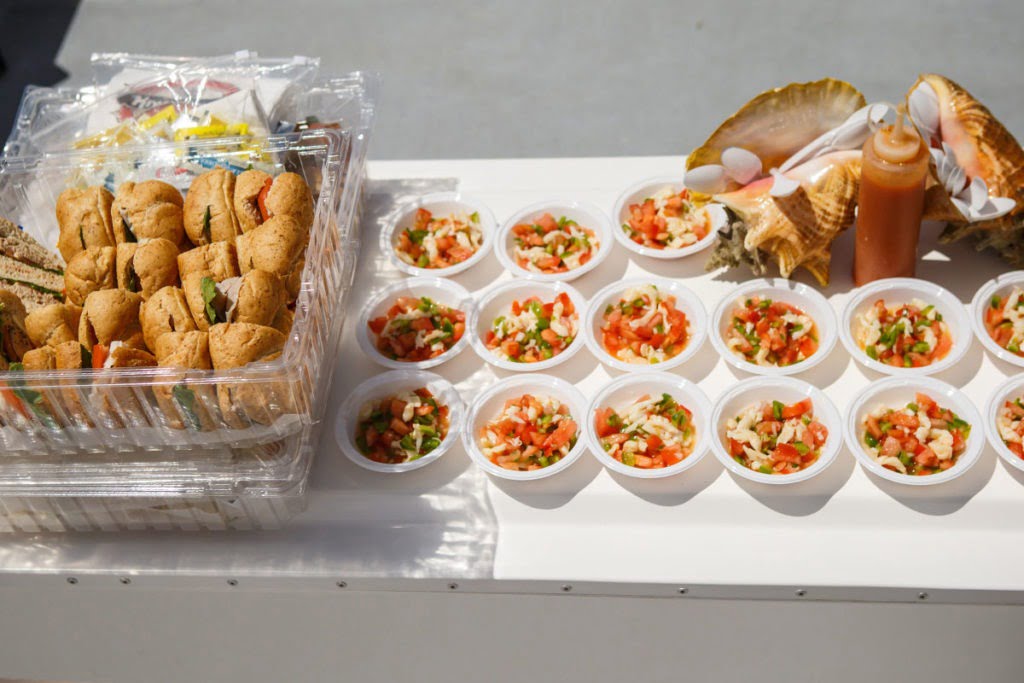 Fresh seafood jumps to mind when one thinks of the Turks & Caicos Islands. With its rich supply of fish and mollusks visitors are often treated to uniquely prepared choices.
The Dream Day Getaway excursion includes a full barbeque lunch on one of the picturesque islands surrounding Providenciales. Blessed with warm, shallow water and unending stretches of talcum powder white sand, the islets and cays which make up the Turks and Caicos archipelago offer a stunning backdrop in which to enjoy the bounty of the islands.
Among the locations that guest will visit are Half Moon Bay, a pristine and isolated sandbar created in the aftermath of Hurricane Donna, and Fort George Cay, an uninhabited island that is a paradise for shelling, birdwatching and swimming among schools of curious fish.
Providenciales is home to the world's only commercial conch farm and its waters are home to the Queen Conch. This delicious sea snail can be prepared many ways including fritters, stew and of course, salad. Conch is a staple dish in the islands and when prepared with expertise, the meat is tender and delicious. The pink Turks and Caicos conch shells add a decorative and authentic Caribbean touch to homes, shops and restaurants around the island.
Fish species which are commonly enjoyed grilled or pan fried include snapper, grouper, Mahi Mahi and Wahoo. And the decadent Turks and Caicos lobster is enjoyed between August to March each year.
Caicos Dream Tours with their large fleet of excursion vessels gives visitors a memorable beach dining experience on the islands. Freshly harvested conch is carefully prepared as a tangy and succulent ceviche salad. Large lobsters are expertly cooked so that they are tender and buttery. And delicious, fall-off-the-bone chicken is barbequed to perfection. Sides and drinks are offered alongside. Beachside lunch picnics are served overlooking the turquoise sea with soft sand underfoot, and seascapes as far as the eye can see.
Enjoy outdoor dining and gourmet meal choices in the Turks & Caicos Islands during the Dream Day Getaway excursion.
Read More