Discover some of the best places to eat in Turks and Caicos! Below is a list of some incredible beachfront restaurants that allow you to delight all of your senses. Enjoy an incredible view and feel the cool ocean breeze while you indulge in the taste and smells of delightful Caribbean fare.
Fine Dining
If you're looking for a dining experience that is refined and luxurious, check out these top-notch establishments. 
This one-of-a-kind setting is every food lover's dream! Sit underneath swaying coconut palms, set against a starlit sky while you enjoy fresh, local cuisine. Have a taste of conch two ways: sweet & sour with fresh Dominican pineapple or ceviche martini scented with lemon and hot pepper or try the pepper-crusted rare local tuna. 
Coco Bistro is located in the heart of Grace Bay, next to Sunshine Nursery, and is within walking distance from most resorts.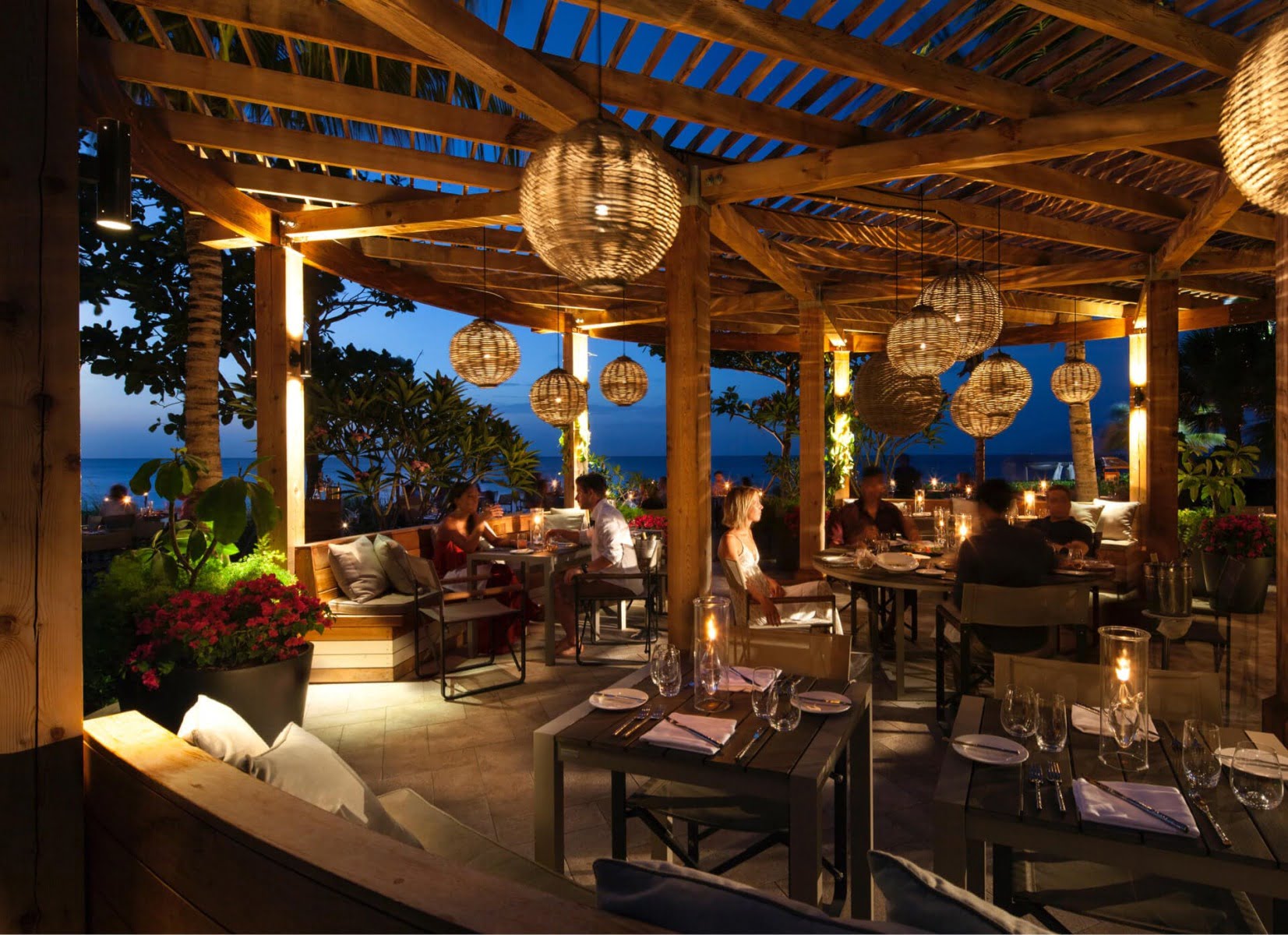 Dining at this premier gourmet restaurant allows guests to enjoy fresh ingredients with a modern presentation. Formerly known at Anacaona, the ambiance of Infinity Restaurant & Raw Bar is sophisticated, chic, and allows guests to dine while enjoying the sound of waves from Grace Bay Beach. 
Infinity Restaurant & Raw Bar is located at the Grace Bay Club and is open for dinner. Catch some live entertainment on Wednesdays, Fridays, and Saturdays. 
Local Cuisine
Get at taste of authentic Caribbean cuisine with island ambiance at these local establishments.
Enjoy local conch on the southern side of the island in Five Cays at this restaurant named after Berlie "Bugaloo" Williams. This 62-year-old man is recognized as the first to have a proper "conch shack" starting in 1994 with just an umbrella and a table. Manager Omar Duncan opened Bugaloo's Conch Crawl in 2012 and credits it's success to its namesake. 
Bugaloo's is located on the south shore of Providenciales in Five Cays Settlement.
Da Conch Shack has found it's place after being voted "One of the World's Top Beach Bars" by CNN, "One of the World's Best Beach Restaurants" by the BBC, and named "the ideal spot" by the NY Times, so you won't want to skip out on this place! Conch is a staple in Turks and Caicos, and here you can try it with a tasty rum punch and incredible views of the white sands and turquoise waters. 
Da Conch Shack is located near Blue Hills Beach and has live music on Wednesdays at 7pm. 
Caribbean Casual
Unwind at these casual dining options for a relaxed and fun way to enjoy a variety of Caribbean cuisine. 
Hemmingway's is an award-winning beachfront restaurant that combines a casual atmosphere with open-air dining. Enjoy huevos rancheros for breakfast, soft fish tacos for lunch, or shrimp pesto pasta for dinner. We recommend asking your server about the Catch of the Day for something fresh from the ocean. 
Hemmingway's is located on the shores of Grace Bay Beach.
Once Your Belly Is Full..
After you enjoy a delicious meal and you're ready for an island adventure, check out Caicos Dream Tours to schedule a Snorkel and Conch Cruise, Sunset Cruise, or a Fishing Charter to experience all the best of Turks and Caicos. 
Read More